Here we have put together a little list of kitchen storage ideas.
To make your kitchen as practical as possible for you.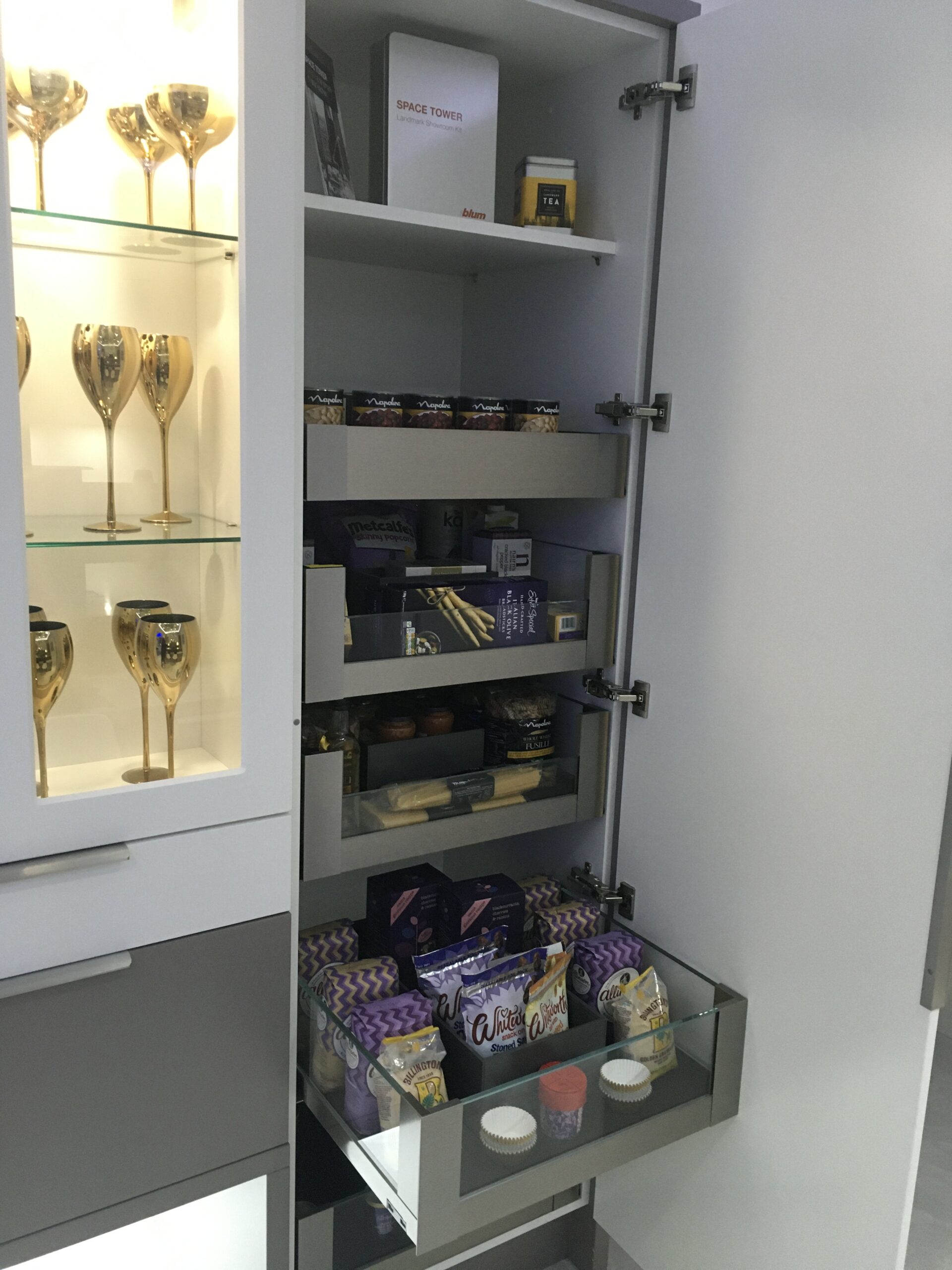 There are many ways in which you can make your kitchen as practical as possible and to suit your lifestyle and needs. Storage is a really important element when designing your dream kitchen. Everybody is different so there is no right or wrong way. But getting it as practical as you possibly can will make life a whole lot easier for you. Your kitchen, your way!
Larder pull-outs
Pull-out, vertical larder units are becoming increasingly popular. They have many benefits; you can clearly see and access everything on display when you open the cupboard, with no items obscured at the back. They provide great organisation, no more hunting for items at the back of the cupboard! And they are great for small kitchens where space is limited.
Pan drawers.
Pan drawers are a fantastic alternative to cupboards. Having drawers, enables you to see everything at once without having to move items out of the way, so no hidden items at the back of the cupboard! They hold a lot of weight too, and look great! There is the option to add dividers, plate holders or spice racks etc inside. They don't just have to be for pans! Very versatile!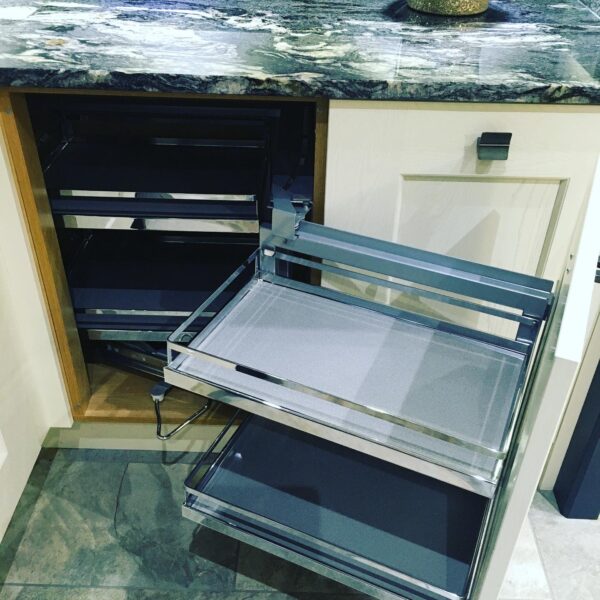 Corner pull-out units.
Incorporate a corner pull-out storage unit into your new kitchen, and it will make those hidden corner spaces easier to reach, meaning you can access the whole cupboard with ease. Cavendish provide several different types of corner unit pull-outs.