Choosing the right work surface
can make all the difference
You will use your worktops for preparing and serving food, and maybe even for dining. So it's really important you choose the right work surface for both practicality and aesthetically. Choosing your worktop can be difficult, especially as there seems to be endless  options in terms of materials and colours. We have given you  a little guide, below, to help you choose the right work top when you design your new kitchen.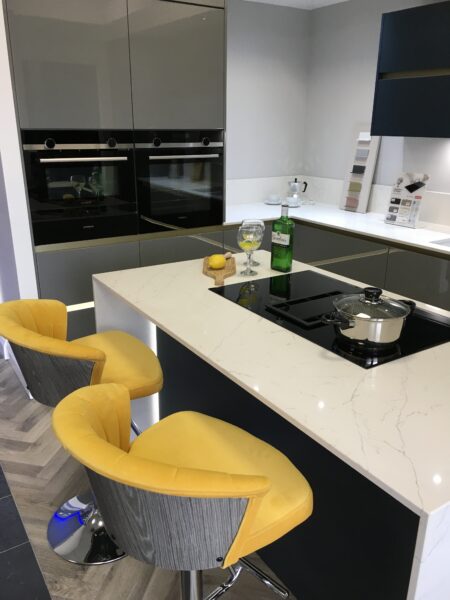 Quartz worktops
Quartz worktops are just as strong as granite but have the added benefit of being more flexible making them less likely to chip or crack. Quartz countertops are a mix of quartz and man-made resin. They are more susceptible to damage from heat than granite but are less likely to stain. Quartz is non-porous and does not require any sealing - ever. The great thing about quartz is that you can literally choose any colour or pattern from a vast range and you know exactly what the finished product will look like.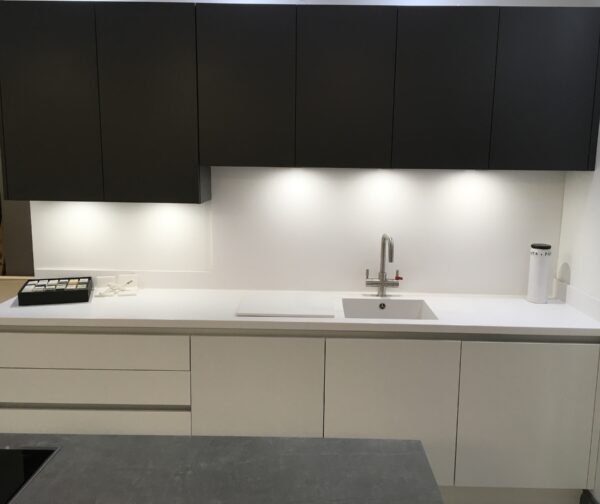 Corian worktops
One of the many advantages of Corian is that the countertops feature a nearly seamless joint. Corian is also extremely durable and easy to maintain. It is stain, heat, and sunlight resistant. It comes in a variety of colours that do not fade or change from wear and tear. Sinks can be integrated into the worktop, due to its capability to be moulded. It's a popular choice for modern and contemporary kitchens.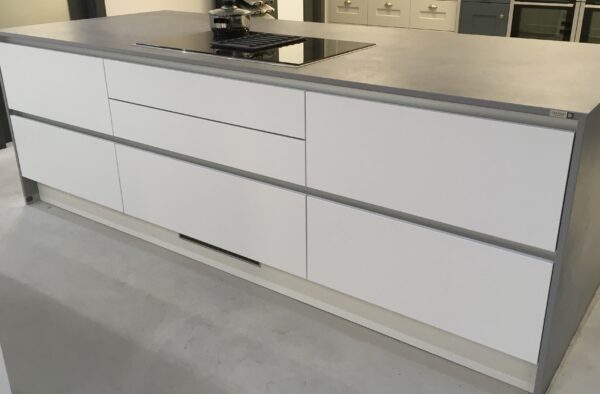 Dekton worktops
Dekton is made from a proprietary blend of natural quartz stone, porcelain, and glass. These raw materials are fused and compressed under high pressure to create a slab material that is very dense and compact.Dekton is a very hard-wearing kitchen worktop material. It is one of the most scratch resistant countertops available. It is a non-porous worktop that can withstand stains, scratches and extreme temperatures. Sinks: Kitchen sinks come in a huge variety of shapes, sizes and materials, so we have put together this guide to help you choose the sink that is right for you, both practicality and aesthetically wise.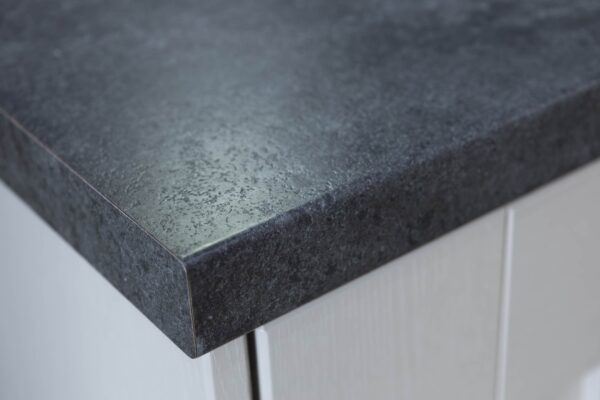 Laminate Worktops
Laminate work surfaces not only have huge amount of styles and designs but they also come in a multitude of textures – giving you much more flexibility and choice to help you design the kitchen of your dreams. As well as this, laminate worksurfaces are also very affordable as well as being simple to install and maintain.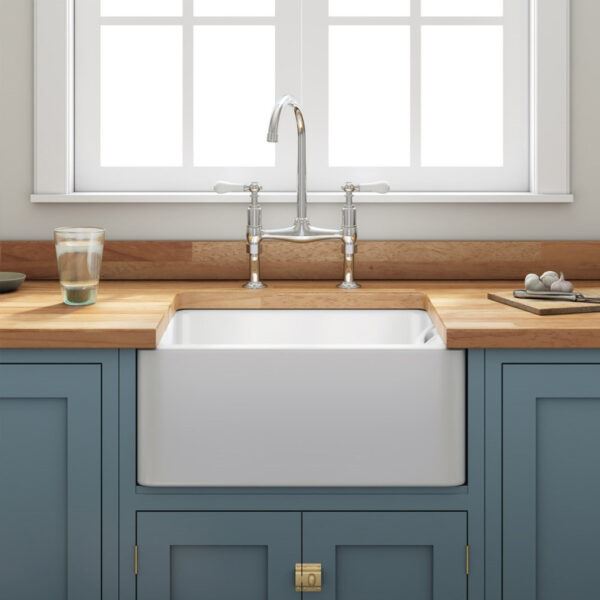 Solid Wood Worktops
Natural wood worktops bring a sense of charming warmth to any kitchen. They give a timeless, homely feel to the kitchen. Wood is also quite durable, being easy to fix if maintained properly. Its strong, natural and sturdy making it an excellent choice if you want something beautiful but also long lasting. One of the most important things to consider about wood is the maintenance. Wooden worktops require regular sealing and oiling to keep them in the best condition, stopping it from becoming porous and a potential germ trap. This is not only essential from a health point of view but in order to keep your surface in top condition! So perfect for a homely, rustic look but not for a low maintenance person.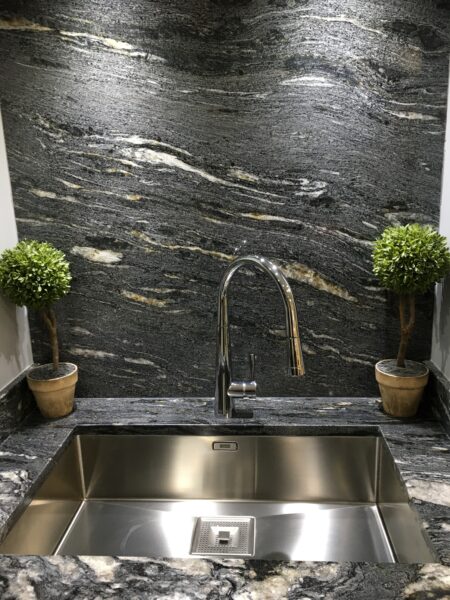 Granite Worktops
Granite is a natural rock formed from cooled magma. It looks stylish and beautiful. It is hard wearing, heat and scratch resistant, antibacterial, easy to clean, water resistant, however be careful with wine, food dyes and citric acids, as Granite is porous, so they will need to be cleaned up very quickly to avoid the stone being damaged. With Granite, you won't know what the exact pattern will be like on your piece of work surface, however this is what a lot of people love about it, as it looks so natural. Granite gives your kitchen a long lasting, elegant look and a touch of luxury.