Bespoke by Cavendish
Is your kitchen the heart of your home?
The secret of a quality kitchen design is building it around you and your family. That's why every single kitchen we offer is designed with you in mind. Your needs. Your budget. Your choice of design and materials. And we're with you every step of the way with guidance and advice on best use of colours, most effective layout, and the most efficient use of technology.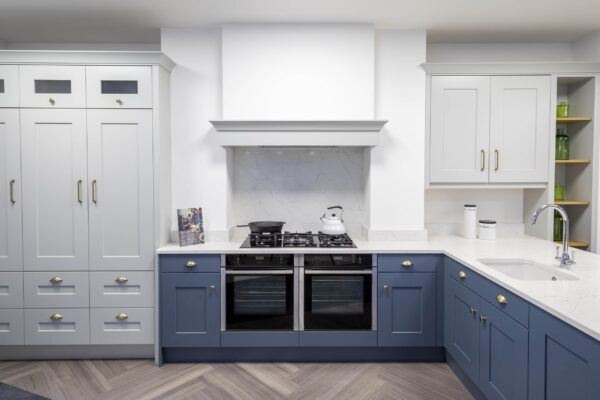 Shaker
Shaker style kitchens ooze class, elegance and style. They can be both traditional and modern, creating a timeless look. Cavendish shaker style doors are available in a wide range of finishes, styles and colours.
Slab doors
Flat panel doors, otherwise known as 'slab' cabinet doors, are increasing in popularity. They offer a huge amount of versatility to your kitchen as they can work in any setting, regardless of style. Slab doors and drawer fronts are clean and simple, they are perfect for a modern look teamed with a strap handle, or they can look more classic paired with knob and cup handles.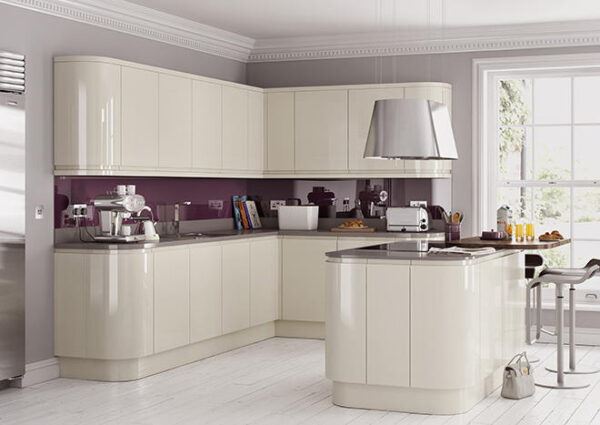 High Gloss
High gloss kitchens are perfect for creating the illusion of extra space and brightness, as any light in the room will bounce off the shiny, high gloss surfaces. If you have limited space or light in your kitchen then maybe you should consider a High gloss kitchen?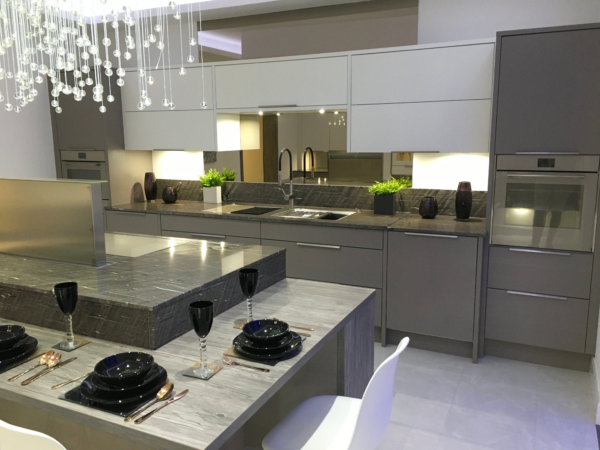 Painted
Our collection of painted doors come in a range of styles to suit all kitchens. No restrictions on sizes or colours, means your kitchen can be completely bespoke, to your exact taste, unique to you!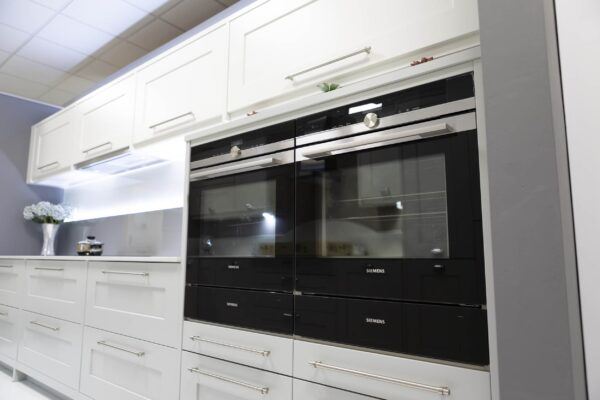 Matt Lacquered
Matt laquered doors are silky smooth to the touch. The sealed fronts are particularly durable due to their multiple laquer finish. Our Matt laquer range consists of many, modern colours, which can be mixed and matched if desired.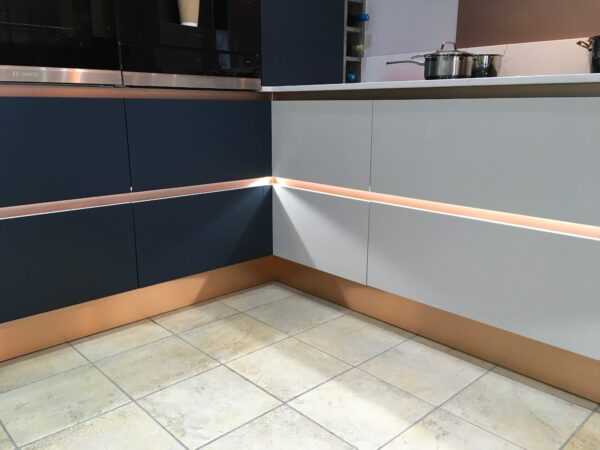 Handleless
The clean lines of handleless gloss or Matt kitchen doors flow effortlessly to give a simple and uncomplicated contemporary look. There are two main designs of handless kitchens; The Remo door has a 'J-pull' handle integrated into it, to give a clean, uncluttered, streamlined kitchen design. The other main type of handleless kitchen is the 'Handleless rail system', which comprises of a slab door, and a decorative trim at the top or base of the cupboards, between drawers, or along the side of towers. The trim provides a small gap between the door and the frame to open it, and comes in a variety of shades, which can add a striking contrast to your kitchen.