Kitchen sinks.
A guide to make it a little easier for you to decide.
Kitchen sinks come in a huge variety of shapes, sizes and materials, so we have put together this guide to help you choose the sink that is right for you, both practicality and aesthetically wise.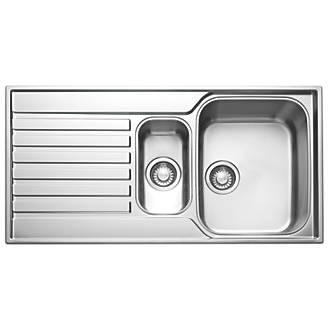 Stainless Steel.
Stainless steel kitchen sinks are the most popular sinks around.  With a large variety of sizes, shapes and finishes available, there is usually a stainless steel sink to suit everyone's needs. Stainless steel sinks are very low maintenance; they are corrosion and rust resistant, and as long as they are cared for properly and wiped down after every use, they should not stain.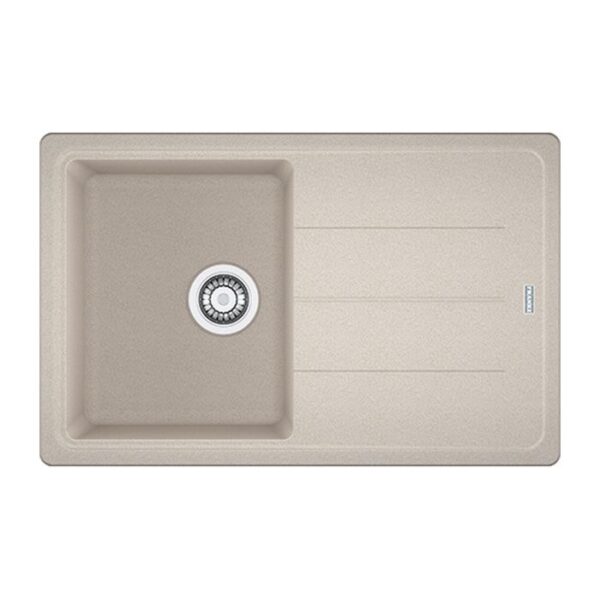 Fragranite by Franke
Fragranite is made from quartz, one of the hardest materials known to man. The surface remains unaffected by temperatures up to 280°C. Also, Fragranite is resistant to impacts and thermal shock, and even knives won't scratch the surface. A Fragranite sink will never stain. The Fragranite range of colors has been designed to complement any interior decor and blend in perfectly with every kitchen.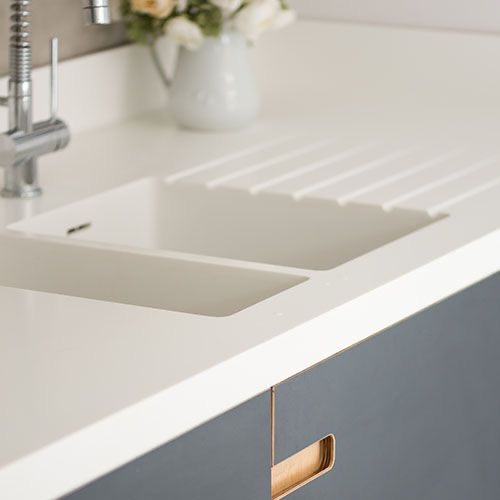 Moulded (Corian or Silestone)
If you would like a kitchen sink that is moulded as part of your worktop, with no joins, then maybe a Corian or Silestone sink is best for you?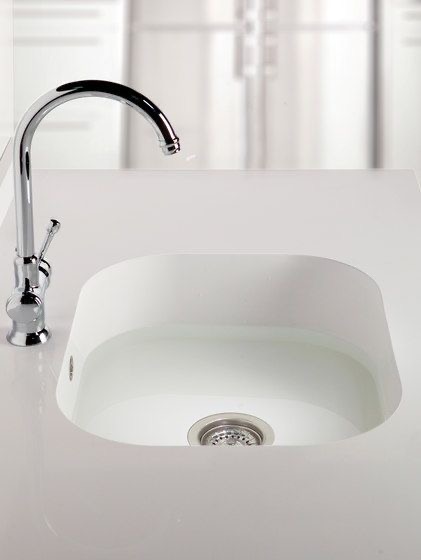 Silestone Integrity sinks.
Silestone has built the Integrity sinks to provide your kitchen with continuity. Without joints, without cracks, without limits. Integrity is the first sink that can be totally integrated with your kitchen worktops. It includes all the characteristics that has made Silestone a revolutionary product.
Corian sinks.
Beauty, functionality, durability, stain resistance, hygiene and easy care are just some of the reasons why sinks made with Corian® are the perfect addition to your kitchen design. Offered in an inspiring variety of colours and styles, Corian® is nonporous to resist the growth of mould or mildew. With any number of edge treatments and inlays and a variety of configurations and fitting options there are no limits to your design possibilities.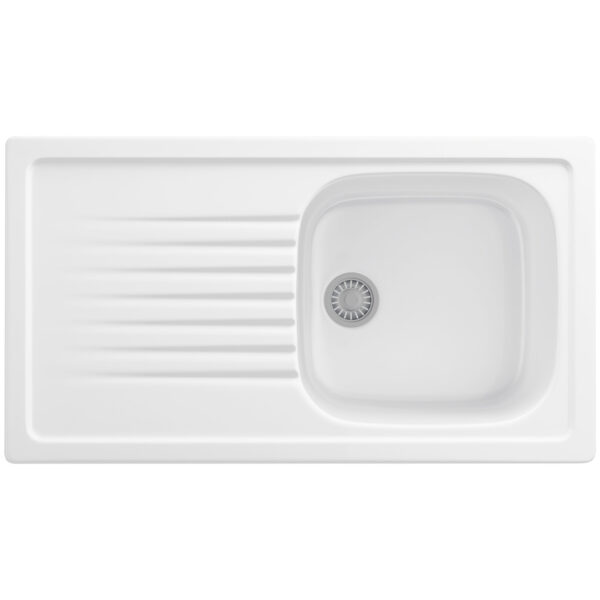 Ceramic sinks.
Go into almost any traditional-style kitchen and you'll find a ceramic sink, and thanks to their durability, they often last just as long as the kitchen itself. A well maintained ceramic sink can last a lifetime, and thanks to them being easy to clean as well as heat resistant, they can look as good as new, years down the line.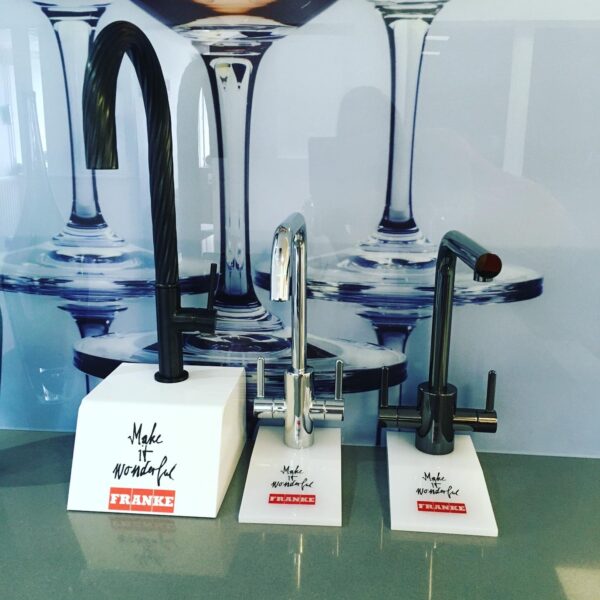 Other things to consider.
As well as the sink material, there are a few other things to think about when choosing your kitchen sink: Size? Double or Single bowl? Do you want drain grooves? Undermount or Inset? Not forgetting the tap. Choosing the right type of tap to complement the worktop and sink is really important.